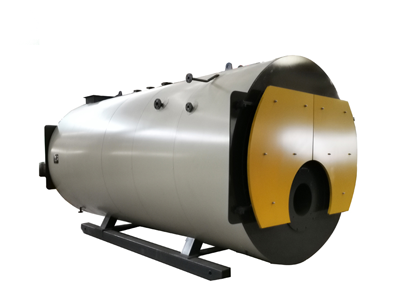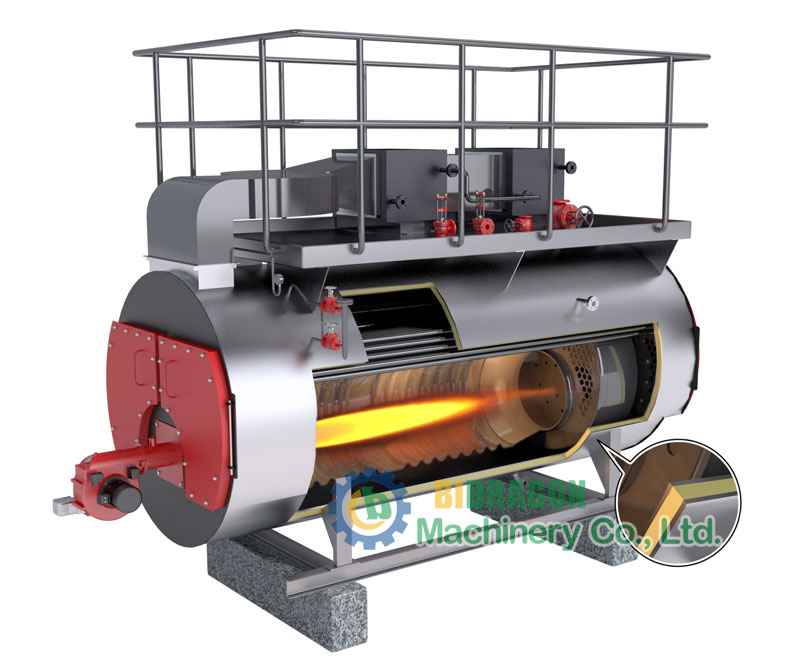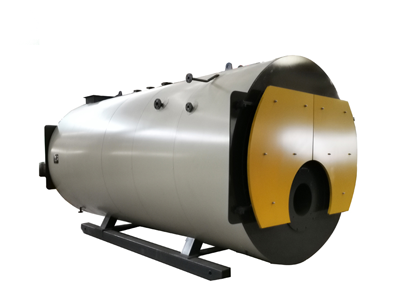 introduction of the 1  ton oil gas fired steam boiler
Technical Parameter

1. Advanced three pass wet back design:adopts the most sophisticated three returns all wet back structure,thread smoke tube structure, weld joint with high quality.
2. Advanced manufacturing equipment endows Safe and reliable property:adopts corrugated furnace lamps, multi-chain protection. Water level, steam pressure, gas pressure protection. And before leaving factory, all the boiler have been rigorous inspection and testing, including pressure tests and X-ray detection.
3. Large boiler proper heating area:adopts unique design of a large combustion chamber which increases the radiation heating furnace area, reducing the size of the boiler, reducing the NOX emissions.
4. High efficiency 98%:with threaded pipe and high effective insulation materials and econoizer, increasing the heat transfer and improve boiler thermal efficiency.
5. PLC intelligent controller:boiler control system suitable for high temperature, high humidity environment of long-term operation.
High standard: strictly in accordance with Chinese national norms and standards of production, all boiler pressure parts are of high quality steel.
6. High quality accessories: all accessories such as burners, pumps, water level controller, valves and other supporting instruments of international or domestic famous brands.
7. Meet customer's customized requirement:different designs are available according to customers' specific requirement.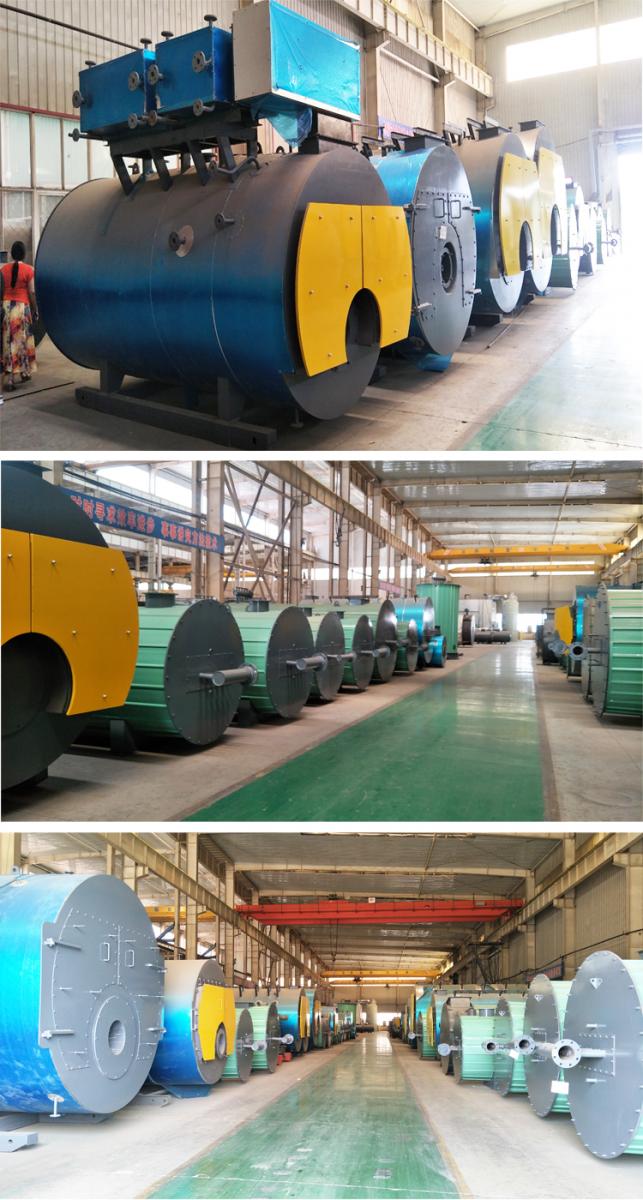 Oil Gas Fired Steam Boiler Technical Parameter
Type

Horizontal Steam Boiler

Model

WNS0.5-
0.4[0.7]-Y/Q
WNS0.7-
0.4[0.7]-Y/Q
WNS1-
0.4[0.7,1.25]-Y/Q
WNS1.5-
1.0[1.25]-Y/Q
WNS2-
0.4[1.25]-Y/Q
WNS3-
0.4[1.25]-Y/Q
WNS4-
0.4[1.25]-Y/Q
WNS6-
0.4[1.25]-Y/Q
WNS10-
1.25[1.6]-Y/Q
WNS15-
1.25[1.6]-Y/ Q
WNS20-
1.25[1.6]-Y/ Q
Rated
Evaporation

t/h

0.5

0.7

1

1.5

2

3

4

6

10

15

20

Rated
Steam Pressure

Mpa

0.4/0.7

0.4/0.7/1.25

1.0/1.25

1.25/1.6

Rated Steam Temperature

°C

152/171

152/171/194

184/194

194/204

Thermal Efficiency

%

92%

Diesel
Consumption

Kg/h

33.2

47.84

68.4

100

135

202

273.6

410.4

684.1

1033

1377

Natural Gas Consumption

Nm3/h

37.5

53.8

76.6

114

151.2

230

308

460

760

1164

1551

Coal Gas Consumption

Nm3/h

92.1

128.5

184.2

245

328

490

650

950

1600

2472

3296

Power
Voltage

V/Hz

380/50

Steam Outlet

mm

DN50

DN65

DN80

DN80

DN80

DN100

DN100

DN125

DN150

DN200

DN200