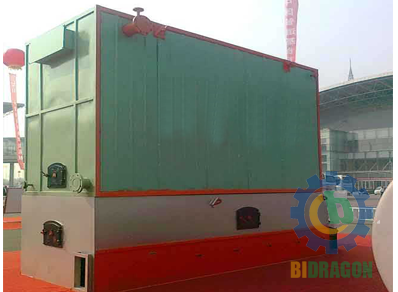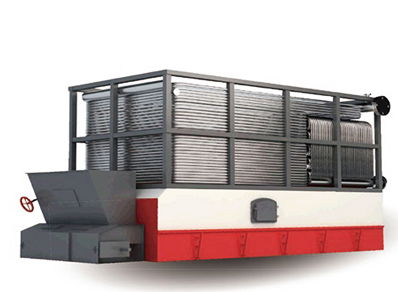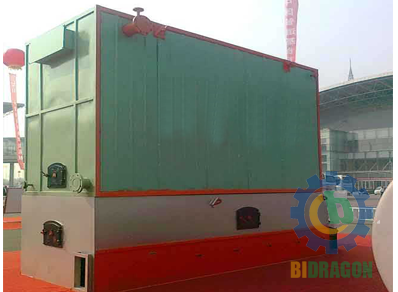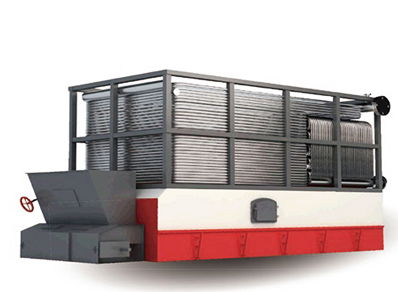 Introduction
Technical Parameter
Main Specification

Fuel: coal, biomass fired
Working Medium:thermal oil
Temperature: Max. 320℃
Designed Heat Efficiency: 76-79.5%
Boiler Capacity: 1200-16500kW

A Safer Solution for Industry:
YLW Biomass waste wood coal fired thermal oil heaters takes waste wood, biomass pellet and coal as fuel, the heat transfer oils is heated in the tube first, then the fluid thermal oil will flow in the closed circle pipe to the heated equipment and then return to the thermal oil heater again, in this way, the heated object can reach a high temperature (Max. 320℃) with indirect heating. It is especially suitable for industries which are flames prohibited.
A Higher Efficiency:
Bidragon biomass and wood fired thermal oil heater is high efficient compared with other heating systems. 1. Multi-passes thermal conductive structure to improve the thermal efficiency greatly 2. Horizental tubes can reduce the heat loss. 3. Thicker insulated layer to reduce heat loss by thermal radiation. 4. Intelligent control system makes biomass fired thermal oil boiler operation easier and more simple.

Applicable Industry:
| | | | |
| --- | --- | --- | --- |
| *Tank heating | *Platen or Press heating | *Indirect steam generators | *Crude oil heating |
| *Suction heating | *Ovens and fryers | *In line liquid heating | *Calendar roll heating |
| *Reactor vessel heating | *Natural gas heating | *In line gas heating | *Building heaters |
| *Process reboilers | *Jacketed vessel heating | *Heated molds or dies | *Autoclaves |
YLW Biomass Thermal Oil Boiler Working Video:
Model

YLW-1200MA

YLW-1400MA

YLW-2000MA

YLW-2400MA

YLW-3000MA

YLW-3500MA

YLW-4100MA

YLW-4700MA

Rated Thermal Power

kW

1200

1400

2000

2400

3000

3500

4100

4700

X104
Kcal

100

120

160

200

250

300

350

400

Heat Efficiency (≥%)

76.46

77.7

78.08

78.08

78.47

78.5

79.2

79.5

Designed Pressure (Mpa)

1.1

Medium Max. Temp. (℃)

320

Circulation Oil Flow (m3/h)

100

100

160

180

200

200

250

250

Oil Capacity (m3)

1

1.1

1.9

2.2

2.38

3.1

3.4

3.8

Piping Connection Inner Diameter(DN)

150

150

150

150

200

200

200

200

Total Power (kW)

43.45

43.45

65.75

70.75

86.75

89.35

118.05

132.55

Dimension
(mm)

L

4710

4710

5821

5821

6834

6814

6814

7214

W

2020

1930

2040

2040

2040

2500

2500

2500

H

3600

3808

4040

4349

4487

4487

4846

4874

Total Weight (kg)

17000

18000

25000

26100

34000

38600

40000

45000

Model

YLW-6000MA

YLW-7000MA

YLW-8200MA

YLW-9300MA

YLW-12000MA

YLW-13900MA

YLW-16500MA

___

Rated Thermal Power

kW

6000

7000

8200

9300

12000

13900

16500

___

X104
Kcal

500

600

700

800

1000

1200

1400

___

Heat Efficiency (≥%)

79.5

79.1

79.5

79.7

81.1

79.1

80.01

___

Designed Pressure (Mpa)

1.1

___

Medium Max. Temp. (℃)

320

___

Circulation Oil Flow (m3/h)

300

340

400

520

600

800

1000

___

Oil Capacity (m3)

4.6

7.5

10

11.2

12

13.5

16.5

___

Piping Connection Inner Diameter(DN)

200

250

250

250

300

350

400

___

Total Power (kW)

179.75

180.9

180.9

269.4

375.8

375.8

520

___

Dimension
(mm)

L

8850

9070

10250

11300

11830

12330

14450

___

W

3040

3200

3200

3200

3320

3686

4500

___

H

5235

5287

5432

5372

6070

5991

6605

___

Total Weight (kg)

59000

70000

86500

95400

105000

113845

162240

___