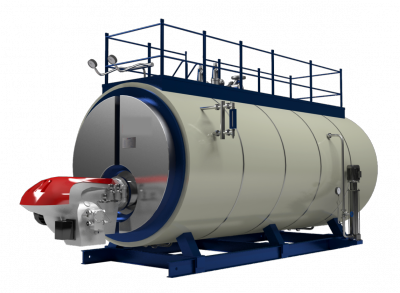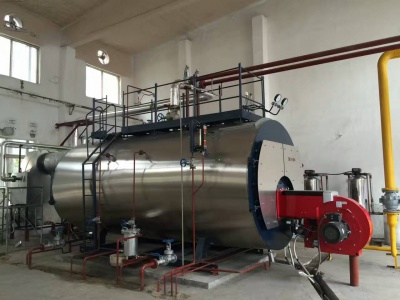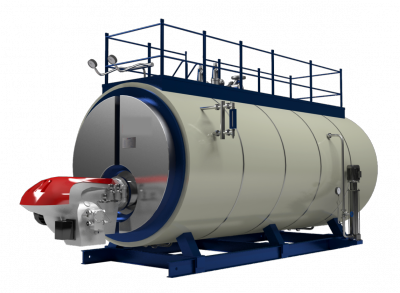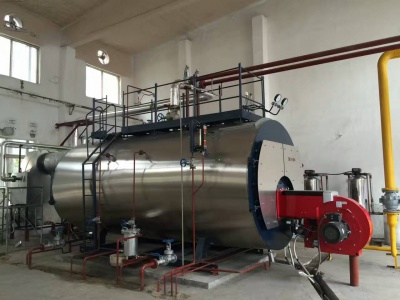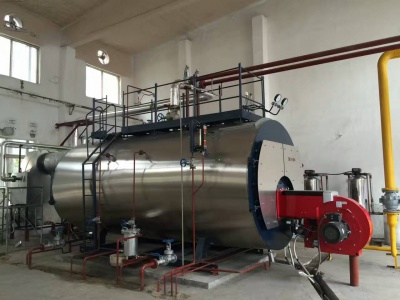 Application
Features
Reference parameter
Oil gas fired steam boiler adopts three returns wet back structure, taking natural gas, heavy oil, light oil as fuel and transferring the chemical energy to heat energy, is widely used in garment factory, textile factory, brick making plant, food processing plant, beer processing, rice milling field, chemical plant, pharmaceutical factory, etc.
1. High efficiency
The radiation heating surface of boiler adopts corrugated furnace and the convection heating surface adopts threaded flue tube, so the heating surface is bigger than common boiler, and which directly affect the thermal efficiency up to above 95%.
| | |
| --- | --- |
| | |
2. High quality welding
Pipe plate and barrel adopt pull side connection, while the welding line of boiler body adopts butt joint structure, all these welding uses unionmelt welding to ensure welding quality and flaw detection rate up to 100%.
3. PLC intelligent control system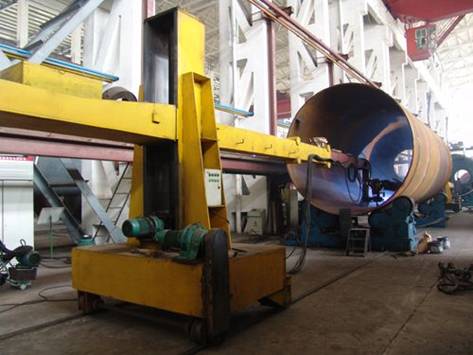 Our boiler adopts the integrated control equipment and PLC (PLC) control system, and operating the control system through touch screen increased greatly the automation degree and reliability, more easy to operate.
4. Advanced structure and environment friendly
Adopting wet back three return structure, corrugated furnace and thread pipe structure has good thermal scalability. Reasonable chamber design is suitable for various fuel, such as heavy oil, light oil, natural gas, coal gas, etc., and the fuel burns fully inside chamber as well as the flue gas pollutant is small, accord with state environmental protection requirements.
5. High quality auxiliary
The boiler adopts internationally renowned brand burner, such as Riello, Paterson, and the auxiliary instrument & valve also adopt famous brand, such as Siemens, Schneider, Omron, etc., to ensure boiler quality and safety.
6. Beautiful appearance
The boiler appearance uses colorful steel plate and the surface adopts high temperature paint and makes appearance perfect and beautiful.
7. Save space
Adopting package structure, the whole set boiler is set on the foundation with good quality, easy to install and transport, and save space for boiler room.
8. Safety and stable
Setting various protect function for boiler, such as over-temperature, over-pressure, water shortage, water level detectors and other, power-off protection, overload protection, etc., to ensure boiler working safe and reliable.
Model/Item
WNS1.0-1.0-Y(Q)
WNS2.0-1.25-Y(Q)
WNS3.0-1.25-Y(Q)
WNS4.0-1.25-Y(Q)
WNS6.0-1.25-Y(Q)
WNS8.0-1.25-Y(Q)
WNS10.0-1.25-Y(Q)
WNS15.0-1.25-Y(Q)
WNS20.0-1.25-Y(Q)
Rated steam capacity(t/h)
1.0
2.0
3.0
4.0
6.0
8.0
10.0
15.0
20.0
Rated steam pressure(Mpa)
1.0
1.25
1.25
1.25
1.25
1.25
1.25
1.25
1.25
Rated steam temp.(℃)
184
194
194
194
194
194
194
194
194
Inlet water temp.(℃)
20
20
20
20
20
20
20
20
20
Efficiency (%)
97~100
97~100
97~100
97~100
97~100
97~100
97~100
97~100
97~100
Power supply requirement (V/Hz)
380/50 or customized
Weight (t)
4.87
7.8
9.6
11.8
17.3
21.6
25
36.9
44.7