Gas Oil Steam Generator Introduction
Small Type Steam Generator Specification
Gas Oil Steam Generator Features:
This boiler is adopted of tubeless to prevent any tube explosion. With big water capacity, the boiler can tolerate more variants. Fully automatic, easy maintenance.
Introducing advanced technology, energy-saving, easy operation, fast start-up.
Equipped with European brand burner with functions like flame detection, control of air and fuel, etc.
High quality steam, the dryness is above 96%.
Multi-safety protections such as pressure, temperature, water level, etc.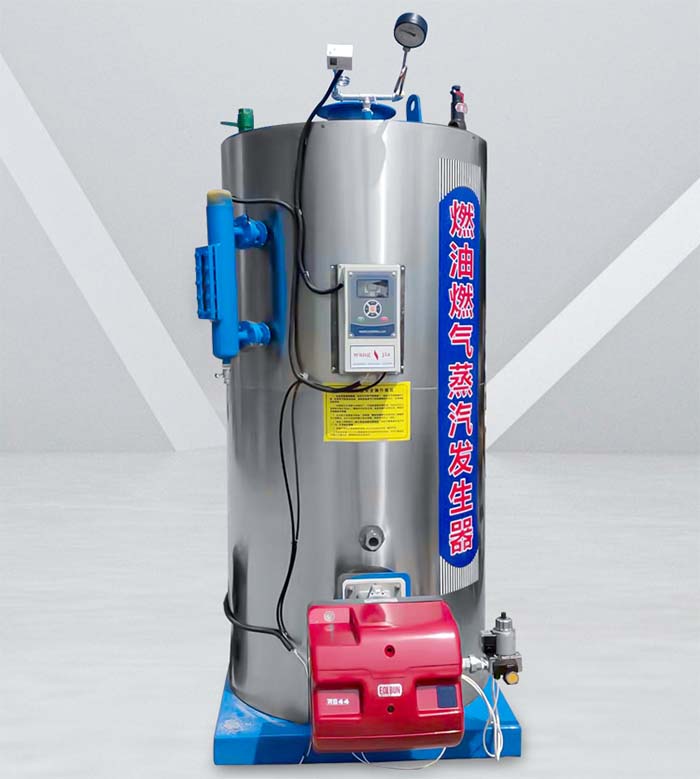 Scope of application:
Suitable for use in factories, schools, hospitals, hotels, dry cleaners, food factories and chemical plants. The product has many functions such as washing, disinfecting, drying, cooking, ironing, gas supply and hot water supply.
LHS Series Small Boiler Technical Parameter Table
Model

LHS0.1

LHS0.2

LHS0.3

LHS0.5

LHS0.75

LHS1

LHS1.5

LHS2

Steam Capacity

100 KG/H

200 KG/H

300 KG/H

500 KG/H

750 KG/H

1000 KG/H

1500 KG/H

2000 KG/H

Working Pressure

7 Bar

7 Bar

7 Bar

10 Bar

10 Bar

10 Bar

10 Bar

10 Bar

Steam Temperature

170℃

170℃

170℃

184℃

184℃

184℃

184℃

184℃

Available Fuel

Natural Gas, LPG, Biogas; Diesel, Heavy Fuel Oil

Control Method

Micro-Computer ON-OFF smart control, Adjustable working pressure
Mode details or specification about LHS series small type steam boiler, welcome to contact us, we will reply you sooner within 8 hours.