Electric Heating Steam Generator
Steam Generator Specification Table
Electric Steam Generator Factory Display
Electric Heating Steam Generator Introduction
LDR series full automatic electric heating boiler is a kind of new high technology product which takes electricity as energy. This electric steam generator has the advantages of environmental protection, no pollution, no noise, convenient installation, small occupation, full automatic control and high thermal efficiency.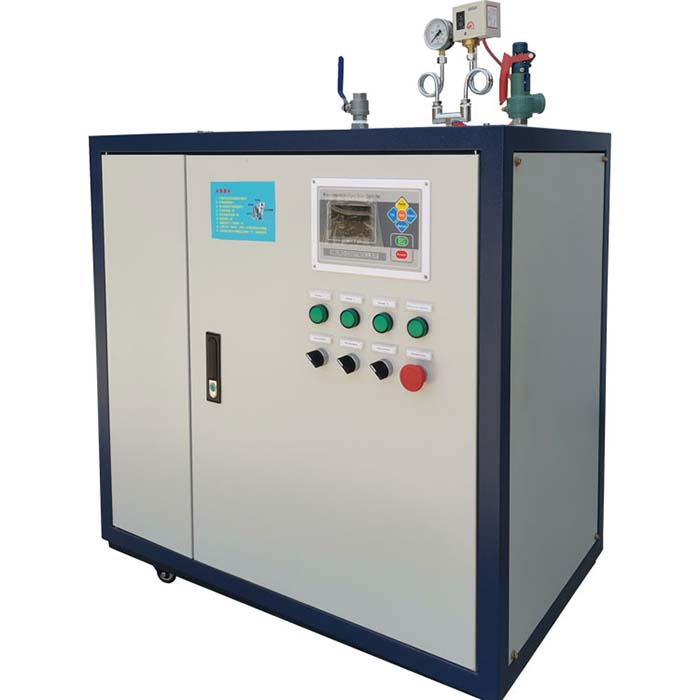 Structure features of electric heating steam generator:
1). Heating tube built-in direct heating,
Touching water directly in order to increase heat transfer area.
Compact structure, small size, easy to install, maintain and replace.
This type electric steam generator shell adopts stainless steel, safety and reliable, long lifespan.
2). Electric heating type ensures heating efficiency up 98%, no pollution.
3). Uniform heating area, stable heating type, large evaporation area.
4). Various automatic protection functions: pressure controller, advanced program control, automatic , interlock, automatic alarm, which achieves automatic control. Our electric steam boiler has the automatic protection function of overheating, over-voltage, water shortages, short circuit, phase loss, leakage and so on, safe and reliable, easy to operate.

LHS Series Small Boiler Technical Parameter Table
Model

LHS0.1

LHS0.2

LHS0.3

LHS0.5

LHS0.75

LHS1

LHS1.5

LHS2

Steam Capacity

100 KG/H

200 KG/H

300 KG/H

500 KG/H

750 KG/H

1000 KG/H

1500 KG/H

2000 KG/H

Working Pressure

7 Bar

7 Bar

7 Bar

10 Bar

10 Bar

10 Bar

10 Bar

10 Bar

Steam Temperature

170℃

170℃

170℃

184℃

184℃

184℃

184℃

184℃

Available Fuel

Natural Gas, LPG, Biogas; Diesel, Heavy Fuel Oil

Control Method

Micro-Computer ON-OFF smart control, Adjustable working pressure
Mode details or specification about LHS series small type steam boiler, welcome to contact us, we will reply you sooner within 8 hours.